Welcome to Valencia College!
Valencia College is an independent co-educational boarding and day school for children aged 10years and above. At Valencia College, we offer a broad and balanced education within a friendly, caring and happy environment.
At Valencia College the curriculum offered is based on the English national curriculum with good reference made to indigenous learning experience. In addition, our approach to education creates a strong base for future development. This encourages a culture of independent learning that challenges students to accept greater responsibility for their learning.
At Valencia College, our highly personalised learner system provides a distinct process, through which student's strength, potential, ability and interest are identified and harnessed.
Notice Board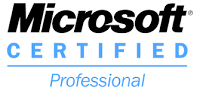 Four of our kids are among the world's youngest Microsoft Certified Professionals!
Read news on Punch Newspapers